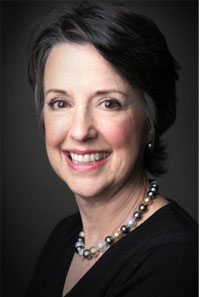 Beth Holland, President of neatness counts!, followed her passion for interior design by training at the New York School of Interior Design and Parson's School of Design. Having spent many years in the corporate world of sales and marketing before she created her own business, she found that her office was the one colleagues gravitated to because it was calming and offered a warm and inviting environment. For years Beth has made her surroundings -- as well as those of her friends, family and clients -- charming, beautiful and comfortable. She delights in the opportunity to create wonderful spaces.

As a member of both the National and Connecticut chapters of NAPO, the National Association of Professional Organizers, Beth stays current with the latest techniques and exchange of ideas. She has served as a consultant to

Real Simple Magazine

published by Time Inc. and her work was shown on two segments of the

TODAY Show

entitled "Get Organized TODAY", part of

Real Simple's

national project entitled "Get Organized America". Beth's work has appeared in articles in the Stamford Advocate/Greenwich Times

HOME Magazine

,

neatness counts!

was written up in

Fairfield County Business Journal

, and she has been quoted in

USA TODAY

.

Beth was featured on CNN in a segment where she was interviewed and her work was shown; the subject was staging one's home for sale (see home page for video clip). Beth consults for the lower Connecticut franchise of California Closets and has written a column for local Stamford, CT and Wilton, CT newspapers.

When Beth isn't working or spending time with her husband, children and grandchildren, she serves as the volunteer East Coast Chapter Vice President of Development for Rx Laughter, a national nonprofit research, therapeutic entertainment and health education corporation. Rx Laughter studies the helpful links between humor and healing for seriously ill patients and their families. The goal of the research is to implement individualized prescriptions of humorous programs during medical treatments, in hospitals nationwide. Please take a peek at www.Rxlaughter.org.

She also serves on the Board of Directors of The Bartlett Arboretum & Gardens in Stamford, Ct.

Contact Beth to find out how she can help improve your surroundings.